When SEO is not enough - how to create a customer database
by Boris R.
---
published 17 January 2023
---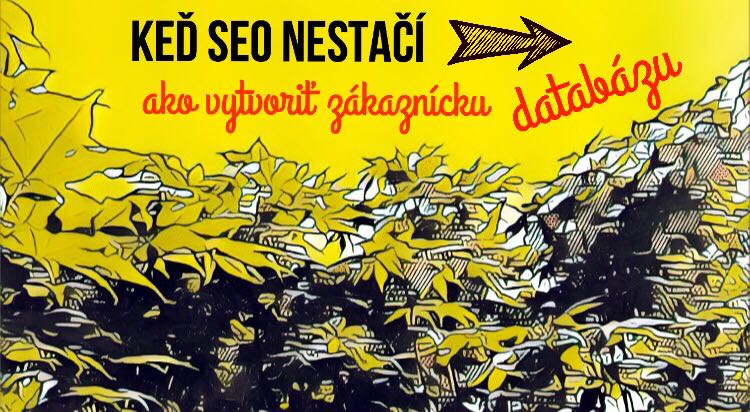 ---
In the previous article 'SEO live chat conversion - practical examples' we wrote in in short, what a significant marketing tool a live chat application can be. This time we would like to show you probably its biggest possible contribution to business, namely the customer database.
Many analyzes and studies confirm the fact that the customer database is an asset that can be used in any marketing activity. Operators of webshops and various portals do not even realize that every single customer who left Contact can become a long-term customer. It is enough if you take care of him regularly, keep in contact with him, inform him about news or competitions.
The market is constantly changing and product orientation is currently being replaced by customer orientation in order to accumulate as much information as possible about it. It becomes necessary to build the best possible relationship with customers, get to know their needs, expectations and facts that lead to the fulfillment of their satisfaction. This goal is achievable if we know exactly the business habits of clients and their behavior on the market. When focusing on the customer, a clearly organized database of clients can be helpful from an IT point of view. (Source: http://www.toppoint.hu/Tanulmany_az_ugyfel_adatbazisokrol.pdf)
How to build a customer database?
1. Online chat on the website
2. Order via the webshop – Contact details are mandatory by default,
3. Registration on the customer's own initiative,
4. Sale of goods or Services in a brick-and-mortar store - it is registered mainly because of the guarantee,
5. Information from business partners,
6. Information from our employees,
7. Conferences and exhibitions,
8. By purchasing ready-made databases.
How to build a customer database through online chat on the website:
All online chat pop-up windows can be customized to display welcome texts or messages, thanks to which we can ask the visitor for their name and email contact. Already on the basis of these two data, it is possible to add the interested party to the customer database with planned relationship management using regular Contact, e.g. by sending news, information about sales or even just a New Year's greeting. A skilled online chat agent can obtain additional information from the interested party, such as knowledge about target groups and their purchasing habits, which can be helpful in successfully targeting communication.
In the next article, we will give you some tips on how to effectively use the database of potential customers.
---
---